Burger Or Pizza And a Drink At Huddl
From £8.00*
At Huddl we don't mess around when it comes to food! We deliver phenomenal eats that will leave you craving more for days to come! So next time you are looking for somewhere to eat make sure you pay us a visit and enjoy our amazing offer!
Check out what's on the menu below or if you are already interested book a table at Huddl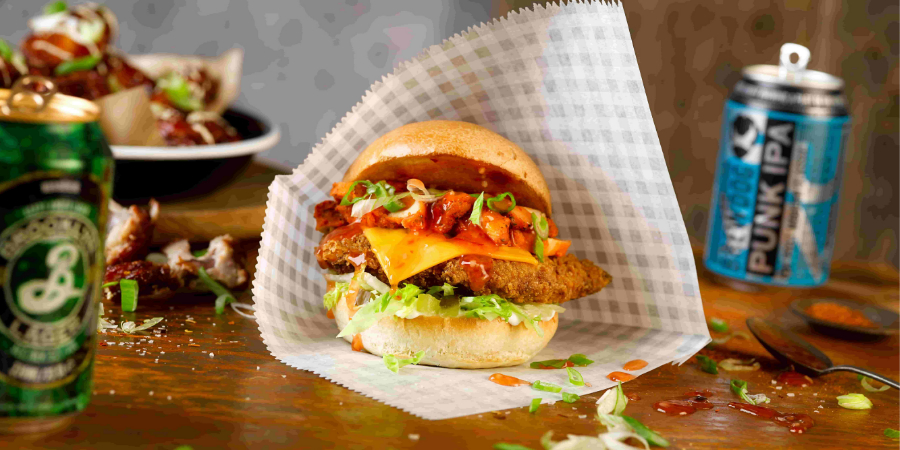 Enjoy Our Burger And a Drink, From Just £8!**


Valid All Day, Monday to Friday.
Burgers
All of our burgers are served in a soft glazed bun, with lettuce, onion and gherkin, cheese and burger sauce – with fries and a sticky BBQ dip (unless stated otherwise).
Choose from:
🍔 Double Beef Burger
🍔 Southern-Fried Chicken Fillet
🍔Double Soya Burger (VG)
---
Then add a Topping from below:
Mr Bacon
Crispy bacon, sautéed onion and BBQ sauce
Johnny Cash (VG)
Onion rings, jalapeños, red chilli and Frank's® RedHot sauce Jacked Fruit (VG) BBQ jackfruit w/ spring onion
Angry Frank
Crispy bacon, sautéed onion, Stilton® and Frank's® RedHot sauce. Tikka Taka Sweet chilli chicken tikka and spring onion.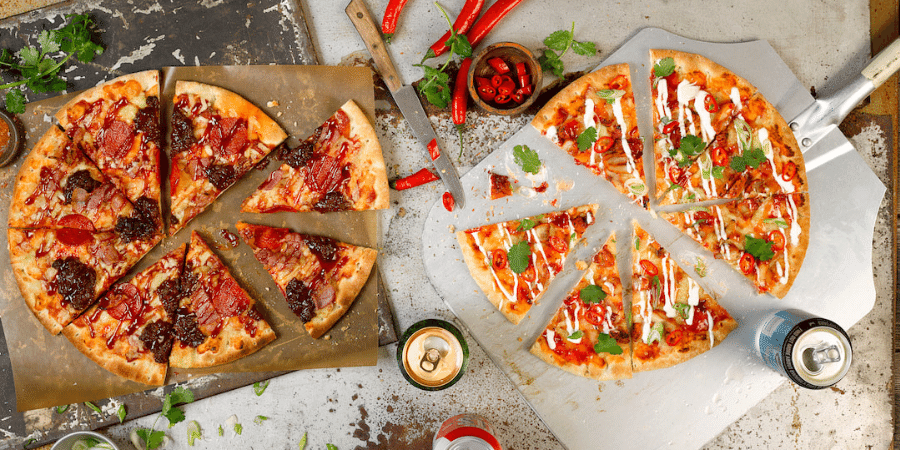 Enjoy Our Pizza And a Drink From Just £8.00
Vaild all Day Monday to Friday
Pizzas

12" of delicious stone baked dough with tomato sauce and grated cheese (unless stated otherwise)
Margherita (V)
The classic, but w/ almond pesto to keep things interesting.
Fun-Guy Frank (V)
Violife grated mature, mushrooms, red chilli, spring onion, coriander, vegan mayo and Frank's® RedHot sauce.
Tony Pepperoni
I don't know what to tell you, it's a pepperoni pizza.
Tikka Chica
Sweet chilli chicken tikka, red chillies, sour cream, spring onion and coriander.
The Meat Boy
Spicy nduja [en-doo-ya] pork, chicken tikka, pepperoni, sliced mushrooms, sour cream, red chilli and Frank's® RedHot sauce.
Choose a drink ...
Any pizza; plus a 16oz glass of Coke Zero, Diet Coke Or Schweppes Lemonade;
330ml bottle of Strathmore water; regular coffee; tea
Upgrade your drink for £1.00 extra
Upgrade to 175ml house wine or a bottle of Corona, or a pint of Carling or Strongbow
For £1.50 Extra
A 330ml Can of BrewDog Punk IPA or a pint of Heineken, Peroni or Strongbow Dark Fruit.
Make sure you book a table at Huddl
T&C's apply: *From a selected range. **Price may vary depending on additional options available. All menu items and offers are subject to availability. Food and drink must be purchased at the same time. Management reserves the right to refuse custom and/or withdraw/change offers (without notice), at any time.